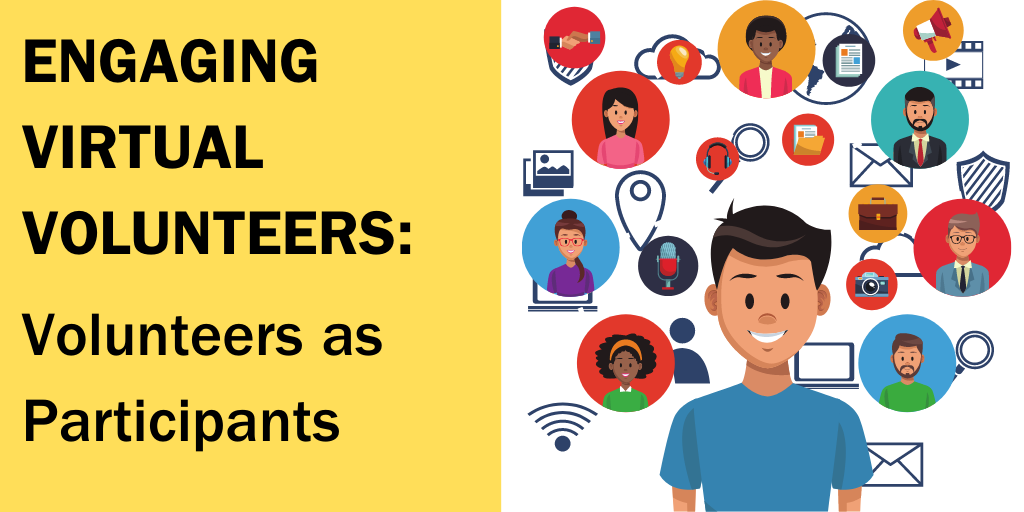 Read Time:
3 Minute, 41 Second
Ce blogue est disponible en anglais seulement. Being helped can be un-appealing. Saying yes to support, whether that looks like therapy, community programs or just a checkup phone call from a loved one, takes vulnerability. It can be much easier to help others than to help yourself and in so many ways helping others can be a form of self-care. Volunteers know this better than anyone. There have been countless studies done on the positive effects of volunteering, and many people around the world volunteer in some form because of the incredible benefits that helping others brings to their lives.
The COVID-19 pandemic was devastating and disrupting for so many aspects of our lives. Besides the overwhelming amount of lives lost and the toll that that took on individuals around the world, social isolation became an unfortunate reality of the global pandemic. Organizations who were built to perform outreach and support to their communities were left scrambling to pivot on to online platforms, events were cancelled, and the role volunteers played in these organizations became obsolete.
10C Shared Space was among those organizations.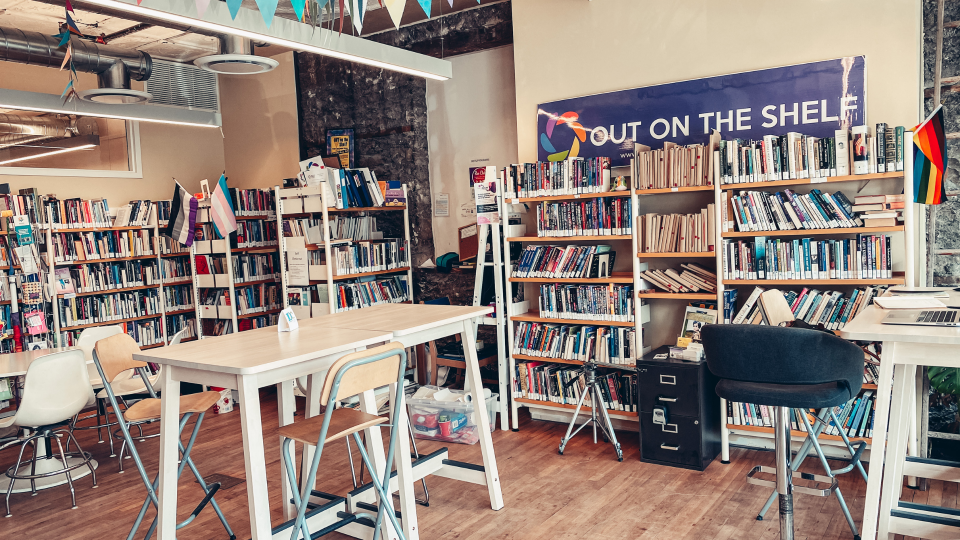 Located in Guelph, Ontario, 10C is a Not-for-Profit Social Enterprise, a community space that creates social change through placemaking, community collaboration, programs and much more. Our volunteers made 10C the incredibly welcoming place that it was before the pandemic. Volunteers managed our front desk, they answered phones, they helped with events, and cooked meals in our community kitchen.
Our volunteers are as integral to 10C as our members and staff are. They are our changemakers, people in our community who are ready to show up and dedicate their time to creating change. In 2020 10C was faced with the question: how do you engage volunteers (changemakers) virtually?
In February 2021 10C launched a virtual program called Connecting Circles: gatherings of intergenerational participants in Guelph and Wellington County brought together to learn, connect and build back better as a community. This was funded through the Ontario Seniors Community Grant and one of its main objectives was to help combat social isolation in older adults and seniors. This is where the vulnerability of needing help comes into play. We wanted to find a way to encourage people to attend even if they may not feel they need help managing social isolation, and at the same time we had to find a way to engage volunteers in this program. The solution to both these challenges was inspired by that idea that some people may rather help others rather than themselves. We thought of all our amazing volunteers who were benefiting from helping our community before 2020 but may not be seeking out a replacement for that during the pandemic.
So, we put a call out for volunteers, and the only requirement that we asked was that they be active participants. I am sure by now all of you have sat through an awkward Zoom discussion, well our volunteers filled those silences. They shared their own opinions and asked their own questions to break the ice and make our participants feel like it was a safe space for idea-sharing. After a few weeks, we also began requesting that our volunteers take notes for 10C to compile into a summary. These are not your typical meeting minutes, they are snapshots of the night, and most of them just include the biggest takeaways from the event – quotes, questions, big facts, and resources.
Over time we noticed something unexpected, a blurring of the line between volunteers and participants. We had volunteers engaging in these fantastic community dialogues, sharing ideas, and connecting with other people. Meanwhile I had participants of these events forwarding me resources they had gathered after the discussion to be shared with everyone. Our participants now make a habit of sending links to articles or research into our Zoom chat.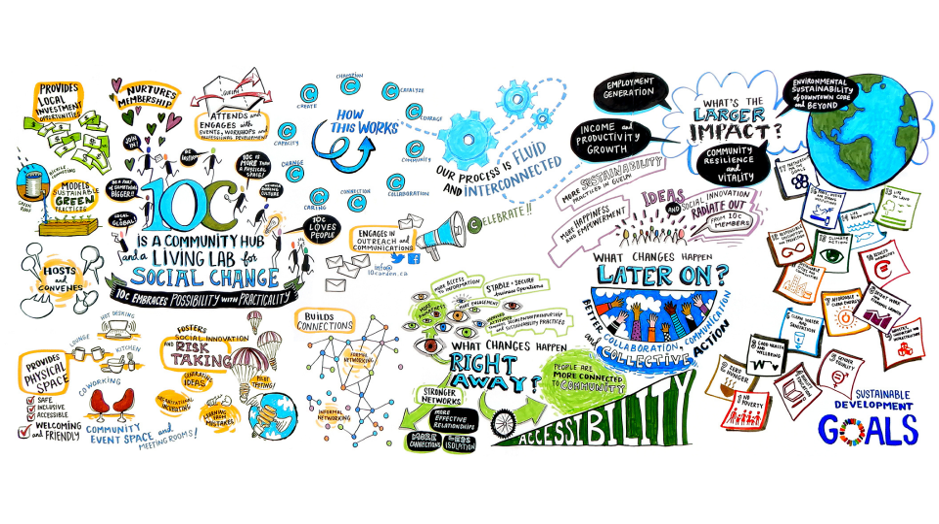 As we tackle some of these big community discussions about social change and taking action, we see the value in eliminating the lines between volunteers and participants. After all, our volunteers are just members of our community who wanted to connect and help create change, which is exactly who our participants are. In the social change sector, everyone is a changemaker. 10C is looking forward to exploring the ways that volunteers' and participants' roles are intertwined, and we hope to build a community where everyone is equal parts participant and volunteer.